Stepmom
Warning
: Creating default object from empty value in
/home/common_NEW/movies/moviesfunctions.inc
on line
289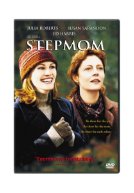 This Movie @ Amazon.com
(From $5.67)
This Movie @ Amazon.ca
(From $CAN 8.16)
This Movie @ Amazon.co.uk
(From £7.98)
Related Products (usually movies and/or books)
= Amazon.com   |   
= Amazon.co.uk   |  
= Amazon.ca.
BestInspiration.com Visitors' Reviews / Comments
Submitted by: bibikaciyam from hawaii
This movie was a real tearjerker. I wasn't interested at watching this movie at first, it was one of my mom's dvd collections. When i came across it and watched it, it blew me off my feet. A very inspirational movie with a few good laughs.